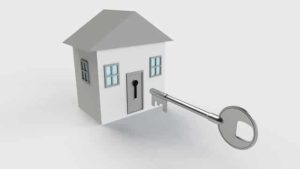 During the spring and summer months, the real estate market starts hopping! It's a popular time to purchase a home, especially if you have kids and want to make the move during the summer break. Plus, no one wants to move during the fall holidays or the dead of winter. If you're one of the home buyers playing the summer real-estate game, you want to have every advantage on your side. Therefore, consider these few home-buying tips from our crew here at Americas Choice Inspections.
1. Know what you can afford.
You start driving through the perfect neighborhood, and you fall in love with a house. However, as you look at the suggested purchase price, you have no idea how that translates to a home loan and your monthly budget. Before you start house shopping, go over your budget. Know what you can afford, and don't try to overextend yourself.
2. Get pre-approved.
If you plan on taking out a home loan, then we recommend that you work with a lender before even making an offer on a house. Get pre-approved so that you know how much of a loan you can get. Plus, pre-approval can be attractive to sellers, especially in multiple-offer situations.
3. Separate the "needs" from the "wants."
Make a list of your must-haves. These items are not negotiable (such as the number of bedrooms, location, home size, and so on). Then, make a wish list that includes features you'd like to have, but you're willing to negotiate or add later if necessary.
4. Work with a reputable real estate professional.
If you're new to an area or just want to have someone helping you through the purchasing process, then hire a realtor. You want someone who knows the area well and can help you find just the right home. You can gather recommendations from family or friends, or interview a few realtors before committing to one.
5. Don't get too competitive.
For home buyers purchasing in a hot market, it's easy to feel like you need to move quickly and aggressively. It's also easy to let a competitive spirit run free. However, we recommend that before you enter a bidding war that you make sure the home is worth it. Don't jump on making an offer unless you love the home.
6. Never skip the home inspection.
You may be tempted for one reason or another to skip the home inspection. But don't do it! The home inspection is your last chance to gather information about the home before purchasing it. You want to know as much as you can to make sure you're making a wise investment. The home inspection is a vital part of that process.
If you need a residential building inspector in the Charlotte, Asheville, or Mooresville, NC, area, then give us a call at Americas Choice Inspections. Our team will be glad to partner with you on your home-buying journey. To schedule your inspection or to find out more, contact us today at (704) 504-9798.
photo credit: public domain via pixabay