Real Estate Continuing Education & Training
Look no further than Americas Choice Inspections when you need training or continuing education courses for real estate in the Charlotte, NC, area. Our own inspectors are trained by and follow the protocol of the American Society of Home Inspectors. Contact us at (888) 551-3831 for more information about us and our services.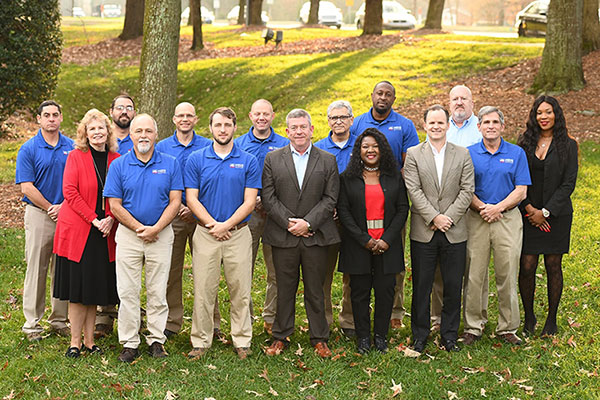 Home Inspector Education
At Americas Choice Inspections, we strongly believe in excellence in the home inspection industry. This is why we are actively engaged in training up-and-coming inspectors. Owner Arvil Price teaches a 120-hour course for new home inspectors. State law requires this class along with 80 hours of field training. Please contact our office if you would like to apply for field training with Arvil.
CONTACT US ABOUT OUR CONTINUING EDUCATION
Real Estate Continuing Education
As a licensed realtor, Arvil is engaged and active in the community. He served on the Charlotte Regional Commercial Board of Realtors, is the former president of the North Carolina Real Estate Educators Association and teaches the state Real Estate Commission's Continuing Education courses, along with several electives including the following:
Charlotte Home Inspector Training
Problems and Solutions with Home Inspections
Sustainable Housing and Green Building – What Agents Need to Know
Environmental Issues in Real Estate
Property Condition Assessments: What Every Commercial Real Estate Professional Needs to Know About Building Inspections
To accompany the continuing education courses, Americas Choice Inspections has also produced videos on "Green Building" and the "Importance of Getting a Survey."
Need help getting everything shipshape? Check out our resources section and home improvement tips for some expert advice.
To inquire about an upcoming course or to schedule a class for your office, please call us at (888) 551-3831. We serve the Charlotte, Winston Salem and the Triad area, and Mooresville areas. Our FAQs may also be helpful to new and experienced homeowners alike.
Prestigious DREI Award Designation
At Americas Choice Inspections, our commitment to excellence has not gone unnoticed. In November 2013, the DREI Council awarded Arvil the "Distinguished Real Estate Instructor" designation. This is the most prestigious instructor designation attainable; only about 100 people have received it thus far.