Ever year, wood-destroying insects cause billions of dollars in property damage nationwide. This is why the North Carolina Department of Agriculture recommends annual home inspections. Don't take a chance with your Charlotte-area home. Instead, schedule a termite inspection today with Americas Choice Inspections.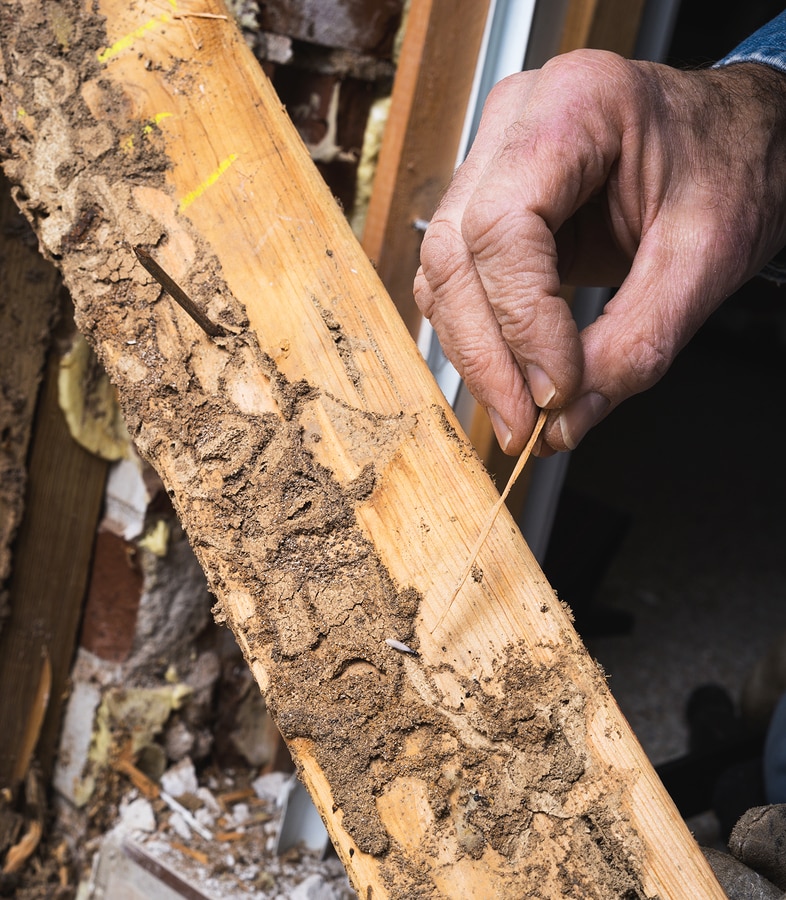 Annual Inspection
According to the Termite Infestation Map developed by the US Forest Service, North Carolina homes have a moderate to heavy risk of termite infestation. As a result, experts recommend that NC homeowners schedule an annual termite inspection to prevent hidden damage from occurring. If you observe termite activity or visible signs of damage, contact us right away to schedule an inspection. Being proactive now could save you thousands of dollars in repair bills in the future.
Signs of an Infestation
Subterranean termites are endemic to North Carolina. While these termites are active year-round, most residents become aware of their presence in the spring when swarms are most common. Swarms inside or near your home signify an active infestation that merits immediate attention. Other signs of infestation include:
Mud tubes – Subterranean termites burrow into walls and floors to connect nests to sources of food and water. Mud tubes are commonly observed on walls, floor joists, and floor systems.
Piles of wings – Termites drop their wings when they mate and form a colony. The presence of wings indicates an active infestation.
Hollow wood – Termites feed on cellulose material. As such, the dark, moist interior of your home's walls and floors serve as the perfect nesting and feeding site. 
Sagging floors – Termites typically create a series of maze-like tunnels inside of floor boards and joists without causing visible damage. Over time, their activity weakens the floor, causing soft spots and sagging.
Schedule an Inspection
If our termite inspectors discover evidence of an infestation, take the time to research and find a reputable, licensed extermination company immediately. We can refer you to a licensed pest control company that can treat your home and put it under a warranty. In addition to termite inspections, Americas Choice also performs, mold, radon, and a variety of other specialty inspections. For all of your home inspection needs in Charlotte, Winston-Salem, and the Triad area, contact us at (704) 504-9798.
orkin.com