Protect Your Investment with a Home Inspection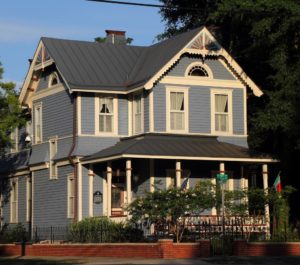 Buying a home in the Charlotte, NC, area is a big deal. You're investing a significant amount of money into your very own piece of North Carolina, and you want to protect that real-estate investment and your family. One of the best ways to do just that is with a home inspection from Americas Choice Inspections.
A residential inspection can arm you with the knowledge you need to make wise real-estate decisions. Our inspectors give a thorough visual assessment of your potential home, looking for possible repairs, safety concerns, or maintenance needs. We focus our inspections on the following areas:
Overall structure of the property
Exterior (including the roof)
Plumbing
HVAC
Garage
Electrical system
Interior condition
Insulation and ventilation
Built-in kitchen appliances
After our walk-through, we'll give you a full, written report by the next business day. That way, you can read through it thoroughly, ask us any questions about our findings, and coordinate with your realtor if you want to negotiate repairs with the buyer. You can feel confident knowing the condition of the home, instead of being surprised after signing your life away. Plus, with Americas Choice, we offer a complimentary 90-day warranty on structural and mechanical malfunctions. Should something unexpected happen, you can rest assured you have some room to breathe.
Americas Choice is a trusted name in residential inspections throughout Charlotte, Asheville, and Mooresville, NC. Since opening our business in 2009, we've conducted over 1,000 inspections for homebuyers just like you. Feel free to read our customer reviews to find out what people are saying. From home inspections to specialty inspections like termites, radon, and mold, we do it all.
To find out more or to set up your inspection, you can contact us at (704) 504-9798, or schedule online anytime. Let us help you in your home-buying process.
photo credit: Wilmington NC Haunted House via flickr license