5 Questions to Ask a Home Inspector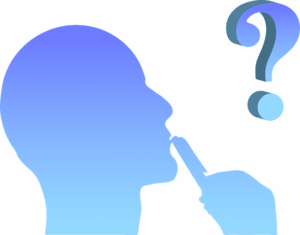 When you've found a North Carolina home you love, you're ready to do everything you can to get the keys and start moving in. Already, you're dreaming about paint colors and where to put the furniture. But before you get too far ahead of the real-estate process, you have to complete a home inspection. You might be tempted to breeze right through it, but you want to take your time, hire the right inspector, and ask plenty of questions to protect your investment.
At Americas Choice Inspections, we recommend that all home buyers ask a variety of questions so you can feel comfortable with your decisions. Here are just a few that you may want to consider when trying to select the right inspector.
1. What are your credentials?
Always start with credentials before hiring a home inspector. Know that the individual has gone through the appropriate training and is licensed as an inspector in North Carolina. You may even want to pry a bit beyond the basics and ask about professional affiliations, awards, and so on. Get as much info as you can about the inspector so you can feel confident.
2. What do you look at during an inspection?
All inspectors should be held to common Standards of Practice, and at America's Choice, we do just that. Our inspections include at minimum a visual assessment of the following property features:
Structure/foundation
Exterior 
Roof
Major systems (including plumbing, electrical, HVAC)
Interior
Garage
Permanent kitchen appliances
If an inspector doesn't include one of these on the list, then don't hire him.
3. May I be present at the inspection?
You most definitely want to be at the inspection, so if an inspector ever encourages you otherwise, don't hire that company. 
4. How long does a standard inspection last?
Because you want to be present at the inspection, you will need to rearrange your schedule to be there. It's a common courtesy for the inspector to give you a rough idea of how long the inspection will take. Note, however, that many factors play into the length of an inspection, including the size of the property, number of issues that need to be documented, how many questions you have, and so on. So make your plans, but be flexible.
5. What's included in the inspection report?
Inspection companies vary in how they do their reports and how soon you get them. Ask for a sample report, if they have one available, and find out how much detail it includes. When it comes to the inspection report, we believe that the more detail (including photos), the better.
If you're searching for an inspector in the Charlotte, Asheville, or Raleigh area, keep Americas Choice on your list. You can contact us anytime at (704) 504-9798 to ask a question or schedule your inspection.
photo credit: public domain via pixabay